---
*Links in this article may be affiliate links, from which we may earn commission. See our
Privacy Policy
for full details.
---
Are you and your special someone looking for romantic getaways in Ohio? From charming small towns to serene natural landscapes, Ohio is an underrated romantic getaway spot in the USA!
You've got Big City fun and small-town charm in Ohio, and a lot of bit in between. These are the 15 best places to stay for romantic getaways in Ohio.
Romantic Getaways in Ohio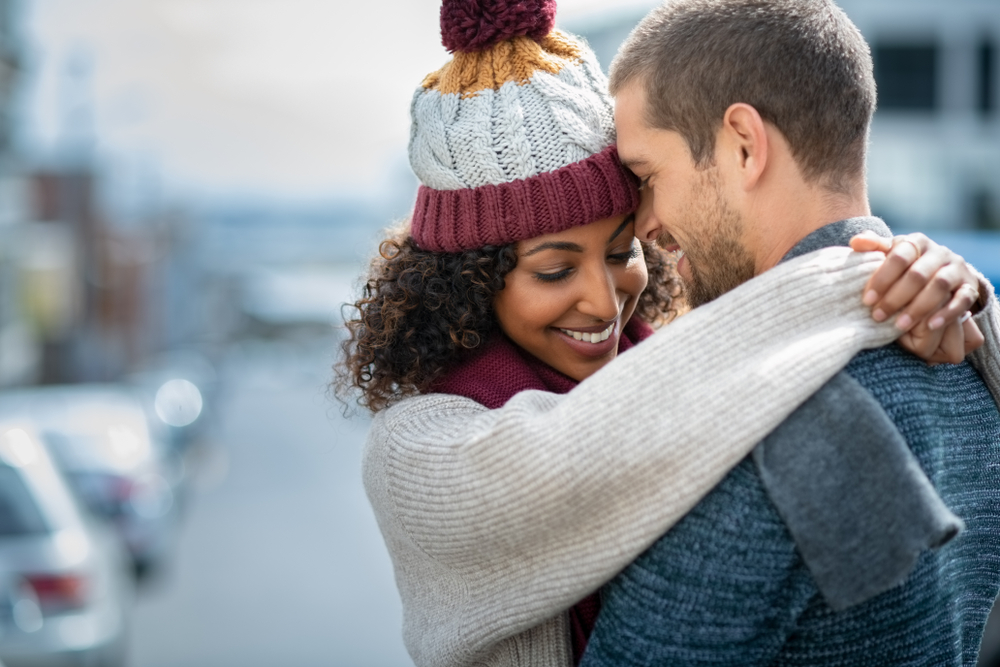 Inn and Spa at Cedar Falls, Logan OH
Practically surrounded by Hocking Hills State Park with its stunning waterfalls and scenic hiking trails, the Inn and Spa at Cedar Falls is a lover's paradise! There are a variety of different accommodations at this bed and breakfast style inn, with cabins, yurts, geodomes, cottages, and rooms at the lodge.
This is the perfect Ohio couples trip destination if you want to enjoy a bit of both worlds: get out and explore beautiful Hocking Hills before returning to the lodge to be pampered with couples massages and spa treatments, then have a delicious dinner at the inn. Then you get to retire to your cozy cottage in the woods and drift off to sleep while listening to the crickets sing you to sleep… lovely!
❤️ Click Here to Check Prices & Book! ❤️
Carlile Inn, Walnut Creek OH
Stay in style but slow down the pace of your hectic day-to-day with an Ohio couples trip to Amish Country. From your home base of the Carlile Inn, you'll explore quaint towns, eat delicious foods, marvel at the quality handcrafted goods, and revel in the peace and quiet of the picturesque countryside; some of the rooms at the inn have balconies that overlook the pastoral scenery surrounding the Carlile Inn.
This is a lovely romantic getaway in Ohio for those who are looking to trade in the fast and furious tempo of modern life for a calmer, more relaxing vacation flow. There's even an onsite spa where you can book couples' massages to really lean into the relaxation and leave all the stress behind!
❤️ Click Here to Check Prices & Book! ❤️
The Lodge, Geneva-on-the-Lake OH
A popular wedding venue location in Ohio, The Lodge is the perfect place for a romantic getaway! The grounds of The Lodge are gorgeous, with a seasonal outdoor pool and an indoor pool and hot tub that is enclosed with a beautiful glass cathedral ceiling. Rooms are comfortably appointed with standard amenities, but the real draw to The Lodge are the views of beautiful Lake Erie!
With its wineries, beaches, covered bridges, and charm, Geneva-on-the-Lake is a perfect place for couples to unwind and relax. Hop aboard The Lodge's Wine Shuttle and enjoy a day of wine tasting before returning back to The Lodge for a romantic dinner at its onsite restaurant. How lovely does that sound?
❤️ Click Here to Check Prices & Book! ❤️
Glidden House, Cleveland OH
Glidden House is a historic AAA-rated Three Diamond boutique hotel, and it's the perfect place to host your romantic Ohio vacation! Rooms are meticulously arranged for supreme comfort, and couples will have to do their best to resist the urge to spend their entire vacation just snuggled up together in the large, comfy beds!
Conveniently located in University Circle within walking distance of many of the city's top attractions, there's plenty the city of Cleveland offers in the way of romantic activities, from strolling through the picturesque gardens of the Cleveland Botanical Garden to taking in a show at Playhouse Square.
❤️ Click Here to Check Prices & Book! ❤️
Landoll's Mohican Castle, Loudonville OH
What could be more romantic than a luxury stay at a castle amidst the rolling hills of Ohio? Landoll's Mohican Castle is an otherworldly estate that offers exactly that! Rooms are amenity-rich with romantic touches like seasonal fireplaces and jetted tubs, and you can even rent the indoor pool and hot tub after hours for a private couples' nighttime swim!
Conveniently located near Mohican State Park's dense forests and scenic waterways, this is a picturesque area of Ohio for a romantic getaway. You and your love can hike the trails, go horseback riding, take a leisurely canoe trip down the river, then return to your castle stay for a gourmet meal and a private nighttime swim – le swoon!
❤️ Click Here to Check Prices & Book! ❤️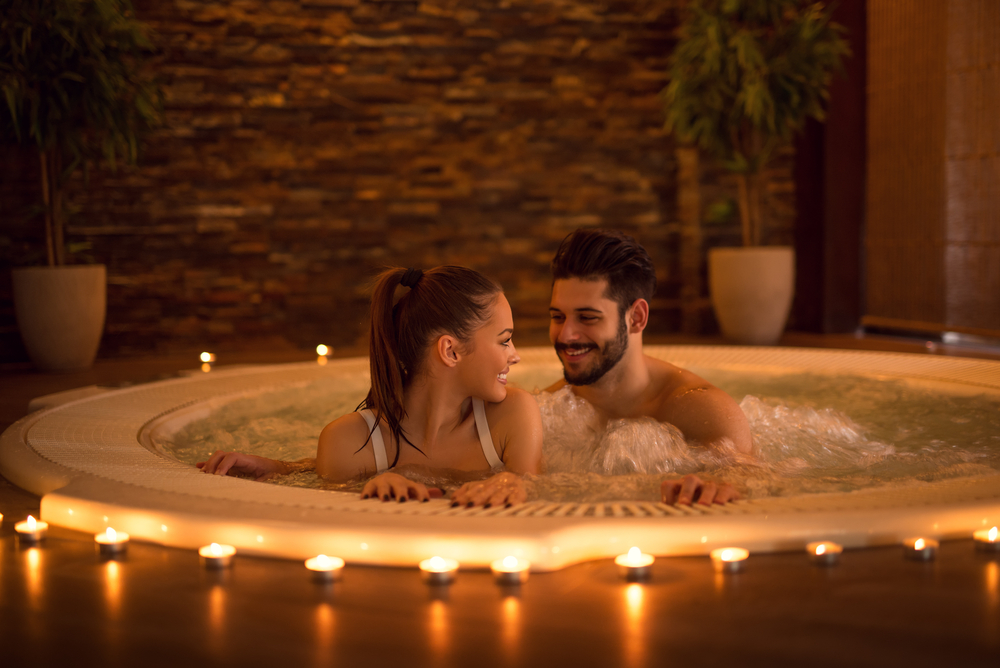 Belamere Suites, Perrysburg OH
Have you heard of Belamere Suites? One of the most romantic resorts in Ohio, Belamere is an adults-only vacation destination that perfects all those significant little details you want to have just right for a couples trip, so you don't have to!
With private in-room swimming pools, hot tubs, sauna, and fireplace, you literally have everything you need to have your own perfect couples haven right in the room. Book an in-room couples massage and you and your partner will be well on your way to pure relaxed, rejuvenated romantic bliss!
❤️ Click Here to Check Prices & Book! ❤️
The Inn at Honey Run, Millersburg OH
Are you looking for couples' trip ideas in Ohio that are both lavish and simple? You've found it at The Inn at Honey Run, one of the best resorts in OH for romantic getaways. Walk hand in hand through the Open Air Art Museum before heading for dinner at the onsite restaurant, Tarragon.
There are a variety of room options at this adults-only resort, all incorporating the natural beauty of the Ohio hillside. This beautiful resort will have you two feeling like you're in an entirely other world, while still being within a short drive to quaint Ohio towns with wineries, shops, and more.
❤️ Click Here to Check Prices & Book! ❤️
The Inn of Chagrin, Chagrin Falls OH
Do you love boutique inns in adorable little towns? Then you've got to check out The Inn of Chagrin, a romantic Ohio inn that feels both classic and modern all at once.
A stay at this lovely inn puts you within walking distance of great restaurants, shops, and cute things to do like glassblowing. You can even add sweet treats on to your stay like the adult hot chocolate bar, featuring all the fixings for a tasty night in with your love, including a little Bailey's or Peppermint Schnapps to heat things up a bit!
❤️ Click Here to Check Prices & Book! ❤️
Glenlaurel, Rockbridge OH
Old World elegance infused with Scottish charm, Glenlaurel Scottish Inn & Cottages is the perfect romantic getaway in Ohio. This adults-only romantic inn has a variety of different lodging options you can choose from, some with fireplaces, jetted two-person tubs, private outdoor patios, and so much more!
Located in lovely Hocking Hills, the grounds of Glenlaurel are beautiful. You can order in-room spa services for you and your honey before heading to the onsite spa to enjoy an intimate meal together. As a nightcap, stargaze beside one of the Glenlaurel bonfires and soak in the peaceful nature of this gorgeous Scottish inn.
❤️ Click Here to Check Prices & Book! ❤️
Cherry Ridge Retreat, New Plymouth OH
If it's privacy you seek on your Ohio couples trip, Cherry Ridge Retreat might be the perfect place! Take your pick between a variety of luxury cabins and cottages, including one that has its own private pool, hot tub, and Celestron Astromaster EQ Telescope to take your stargazing to an entirely new level.
These private cabins and cottages provide a lovely retreat for a couple in need of some precious alone time, while still being conveniently located to lots of fun Hocking Hills things to do and see.
❤️ Click Here to Check Prices & Book! ❤️
The Lytle Park Hotel, Cincinnati OH
Looking for a romantic hotel in Cincinnati? The Lytle Park Hotel is a renovated 1909 Cincy stunner that is comfortably elegant throughout. Rooms are generously appointed with a modern flair.
The location really can't be beat at this romantic place to stay in Cincinnati, because you're within easy walking distance of so many great museums, restaurants, parks, and more. This would be a great spot for any couple looking for a fun-filled Cincinnati couples trip.
❤️ Click Here to Check Prices & Book! ❤️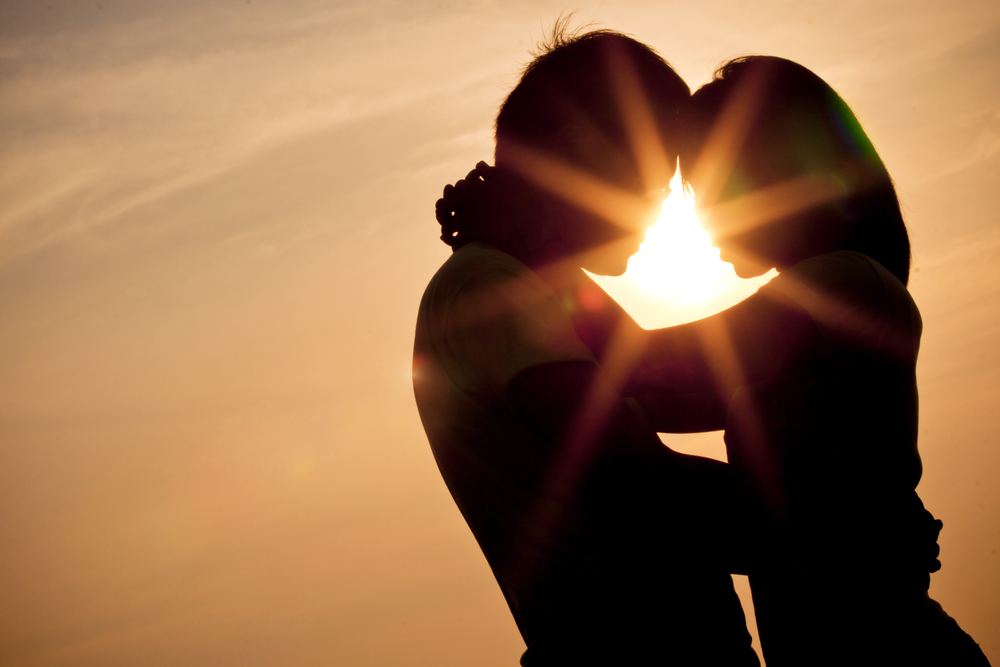 HideAway Country Inn, Bucyrus OH
HideAway Country Inn is one of those romantic getaways in Ohio that perfectly encapsulates the calm pace of the countryside. There are a variety of rooms to choose from, including rooms with whirlpool tubs, steam showers, fireplaces, hot tubs, and more… you can even book the luxury treehouse suite with its own private balcony.
Wake up slow and meander around the 10 idyllic acres of grounds at this boutique inn, then visit the onsite spa for a couples massage. When dinner time rolls around, candlelit fine dining awaits in the gorgeous dining room. This romantic Ohio inn would be perfect for anyone planning a central OH couples trip.
❤️ Click Here to Check Prices & Book! ❤️
The Mohicans Treehouse Resort & Wedding Venue, Glenmont OH
One of the most popular romantic getaways in Ohio and the Midwest beyond, The Mohicans Treehouse Resort is typically booked up months in advance, so plan ahead for this one! With treehouse and cabin rentals available, you'll have great options for where to stay on this stunning woodland property.
Perhaps you might book The Silver Bullet, the Airstream that has been elevated on a platform up 25 feet in the air, for a lovely retro overnight stay. Or maybe you'd rather book The Little Red Treehouse, with its stunning 5 foot stained glass window that overlooks the forest. Wherever you book at The Mohicans Treehouse Resort, it's going to be a unique Ohio romantic getaway!
❤️ Click Here to Check Prices & Book! ❤️
The Lakehouse Inn, Geneva-on-the-Lake OH
For a beautiful waterfront inn stay, it's hard to find better than The Lakehouse Inn in Ohio. Offering a boutique bed and breakfast experience in Geneva-on-the-Lake, there are several rooms to choose from, including those with lovely Lake Erie views.
The Lakehouse serves up gourmet breakfast every morning, wine-tasting flights by request, and onsite spa services. Oh, and did we mention those gorgeous lake views?
❤️ Click Here to Check Prices & Book! ❤️
The Grand Resort, Warren OH
So just how grand is The Grand Resort? Well, this romantic Ohio hotel certainly plays up to its name! Rooms are classic luxury meets modernity and if you opt for one of the suites, you'll find indulgent extras like jacuzzi tubs and custom stone showers with body sprays.
Onsite, there's plenty for a couple to do and see, including golf, tennis, wine tasting at the cellar and lounge, swimming in the indoor Olympic size pool, having treatments at the salon and spa or even taking it a step further at the onsite Med Spa! There's even a therapeutically heated outdoor Roman Bath. Oh, and if you're looking for a place to grab a bite? There are 9 onsite restaurants, 9 bars, and 2 lounges to choose from!
❤️ Click Here to Check Prices & Book! ❤️
Whether you're looking for Ohio romantic getaways that are rustic and removed or luxuriously elegant, we hope you've found something you love on this list of OH couples trip ideas.
You might also like: